This article explains how you can cast Digital Theatre+ video content to Google Chromecast devices using Google Chrome or Microsoft Edge
At the time of writing, both Google Chrome (107.0.5304.121) and Microsoft Edge (108.0.1462.41) were able to cast video to a Google Chromecast (Android TV OS 12) device.
Note: Only the "Cast tab" source is expected to work. "Cast screen" will not work.
Cast browser tab using Google Chrome
Browse to the page containing the video you want to cast
Open the "more menu" (three vertical dots) and select Cast...
Select the Google Chromecast device you want to cast to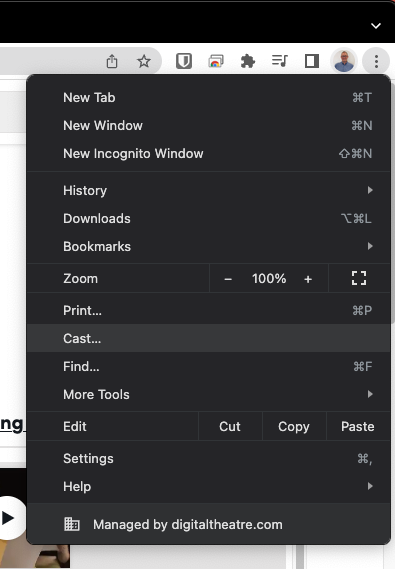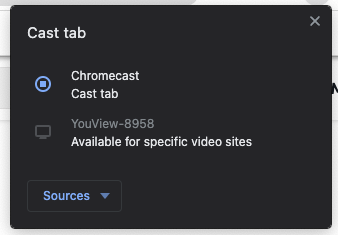 Cast browser tab using Microsoft Edge
Browse to the page containing the video you want to cast
Open the "more menu" (three horizontal dots) and select More Tools, then select Cast Media to Device
Select the Google Chromecast device you want to cast to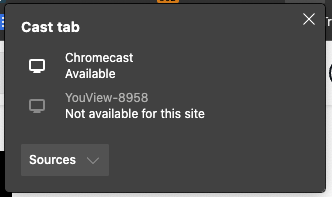 Other browsers
Mozilla Firefox does not support Google Chromecast
Apple Safari does not support Google Chromecast