This article explains how to add Group Claims in Azure AD in order to send additional information about your users to Digital Theatre+
Sign in to the Azure portal using your Azure Active Directory administrator account.

On the left navigation panel, select Azure Active Directory.

Navigate to Enterprise applications. Then go to All applications.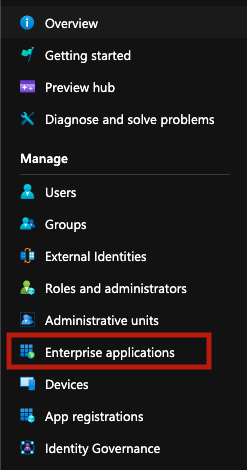 Select the Digital Theatre+ Application and select Single sign-on
Select "User Attributes & Claims" and Click Edit
Click "Add a group claim"
Select the type of group claim you want to add from the list in the below screenshot and the relevant source ID from the drop down.
click Save
The user Attributes & Claims list will update to show the new claim


Please send the Claim name and list of possible values (the group name and the UUID for each value) that will be sent to support@digitaltheatreplus.com.